SOLUTIONS THAT SCALE
As your company has grown, it's also grown in complexity. Let us help improve operations, optimize key systems, and create better experiences for your customers.
1) Experience Audit
First, we'll map your customer's existing journey from prospect to customer and beyond. Our experts will identify opportunities to improve the experience throughout.
2) Integrated Solutions
Next, our team will work closely with you to implement solutions. These range from system implementations, automated solutions, to process enhancements.
3) Ongoing Support
Once we've implemented solutions to the opportunities uncovered during the audit, we'll provide continued support and be a trusted partner for future projects.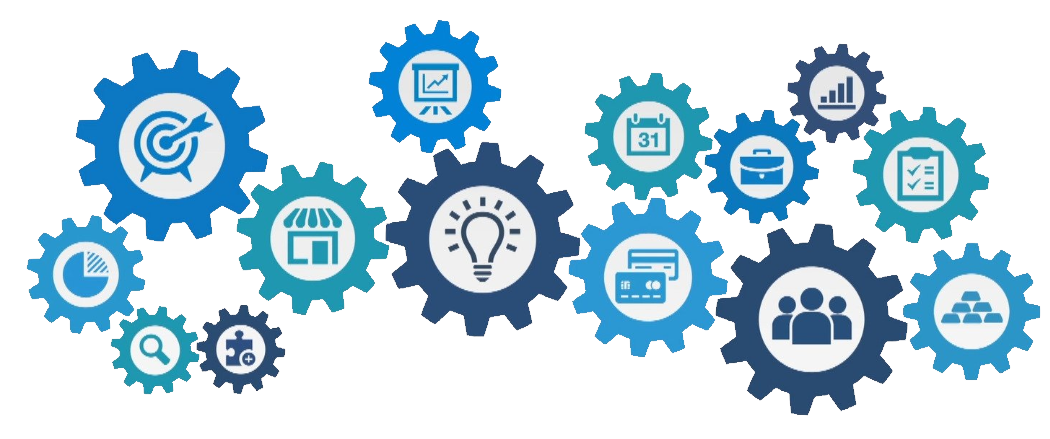 EASE YOUR GROWING PAINS
We love solving the difficult issues your growing business is facing.
How do I track the return on investment for our marketing efforts?

How do I see all of the activities that are happening with our prospects?

How will customers receive a consistent & great experience as we grow?
We've helped hundreds of businesses find answers to these questions. Reach out today to see if we can help you too!
Marketing Operations
Equipping your marketing team with the tools & tactics needed to succeed. This starts with the underlying systems, data, and processes we'll help construct. All of this, enabling better segmentation, automation, and reporting.
Sales Operations
Enabling your sales team with a central source of truth, that powers contextual, timely, and targeted outreach. We'll work with you to build an optimal sales process, and administrate the supporting systems.
Service Operations
Building a support system for you to successfully scale with your growing customer base. This includes an omnichannel platform for customers and reps to communicate, self-help tools, and systems for managing ongoing customer success.
Growth Operations
Orchestrating all go-to-market efforts. We'll unify the supporting operations to empower your teams, and craft delightful end-to-end experiences for your customers. Advising, assisting, or administrating core systems like HubSpot.